Today's small to medium sized businesses don't have a lot of resources to spend on building a website. For a small to medium sized business it is important to find a platform and system that they are comfortable with and take advantage of available resources online. For building a website, WordPress is an excellent choice. It has a large database of readymade website templates and functions that you can use. The time and cost for building a website is cut in half, it is user friendly and it is easy to find support when needed. However, with so many designs and functions out there it is difficult to choose one that is right for you. Even though WordPress is user friendly, it is still hard to build a successful website without any techincal knowledge. Many templates could seem easy to use, but it is not. Therefore, we will choose a template as a basis to build on top of and change the design or add on functions according to your needs. We will test the stability and teach you how to maintain it! We are taking advantage of the digital tools so we can save your effort and resources!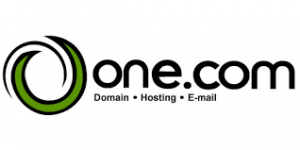 If you already have a system or platform for your website, no worries! We work with a variety of platforms and systems, so that wouldn't be a problem.
How we do it
Analyse your needs and create a plan and timeframe.
Choose a base template that will suit your needs.
Define the design and functions you want for your website.
Change or add on any design and functions.
Insert the text and pictures for the website, including keywords and picture quality check.
Set up a draft/test website and make any final changes.
Finalize, and migrate the new website onto your domain/hosting service if needed.
Test the stability and inform about further maintaince.
Price:
Website building: 2,000 EUR Excl. VAT
Website maintenance: 60 EUR Excl. VAT per month
Websites with special requests: 3,000 EUR Excl. VAT
Website fixes taking less than 3 days (8 hour per day): 300 EUR Excl. VAT
Full fix: 100 EUR + 11 EUR Excl. VAT per hour