We Care About Your Digital Presence
Let us help you on your digital journey
We offer a wide range of services. With rich experience, we can help you improve your digital presence
Our journey started when we took an internship to help improve a digital network called GoNatureTrip. It is a digital network consisting of small to medium sized businesses involved in tourism in Sweden. Our mission to help businesses to become S.M.A.R.T was inspired by working with GoNatureTrip.
He has for many years helped me with my websites. It began as an "internship" and has developed into a deeper collaboration. Slowly but surely, we are a bunch of people moving digitally forward together. We now begin to see and collaborate digitally for real.
Michael writes really good copyright and SEO texts in English, tailor made for the tourism industry.
Michael is working on a new website for Ödevata. He does a fantastic job (though he doesn't get that much info from me). He knows Ödevata and he simply knows the market and he is a pro at what he does.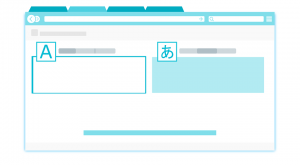 Unless your entire customer segment speaks only English, or your...
Read More
About us
To build your digital presence, it is important to understand digitalisation as a whole. Many of the companies we work with know that they need to digitize. But not many knew what it meant and what measures would be taken. They have been in digital "courses" and received suggestions, but never knew what the next step was.
Copyright © 2020 Digitalhandyman